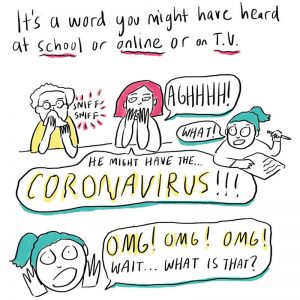 Looking for Resources to talk to KIDS about the virus? 
NYC School Library System has compiled a list of free digital children's books about coronavirus, available here. The list includes picture books, workbooks, and many are available in multiple languages.
AACAP, the American Academy of Child & Adolescent Psychology, has also provided resources for helping kids and parents talk about COVID-19. Read their tips here.
Informational comics about COVID-19: