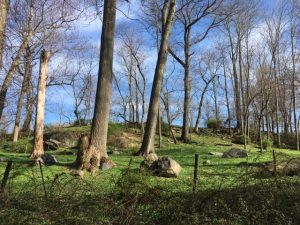 The world on pause has brought lower greenhouse gas emissions and better air quality. I have seen more varieties of birds, and more of them, than I have in years. Cities that are perennially in smog have seen blue skies; canals appear to be clearer. It is hard not to feel optimistic. Only long-term systemic shifts will change what the earth has become, however,  and what humans have done to it.  Let's celebrate Earth Day by thinking about what each of us can do now and into the future to reverse what has been put into motion.
Even small steps can help. New York has eliminated plastic bags. Towns have started composting and food scrap programs. Many people have made the positive steps to add solar energy to their homes. Some people consciously avoid their cars unless completely necessary and instead ride their bikes. Some people pick up the litter of others while walking. Some reuse bags. What are ways you have tried to help the earth? Any little bit can help and we must all do our part.
On a positive note, it's heartening that this is the 50th anniversary of Earth Day.  April 22nd, 1970, marked the formal start in the United States of an emerging public consciousness about the state of our planet. Up until then there were no restrictions on industry and the pollution they caused, there was leaded gas for automobiles, and oil spills and sewage were ravaging our oceans.  It was thanks to Rachel Carson's 1962 book, Silent Spring, that so many people were prompted to think about the situation for the first time.  The book became a bestseller in 24 countries and succeeded in raising awareness about pollution and it's negative effects on public health.  You can find Silent Spring through Hoopla as an ebook and as an audiobook.  It is also available on Overdrive as an ebook and as an audiobook.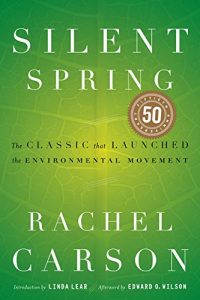 While you are waiting for the world to become un-paused, there are many things to watch and read about our great planet. On Hoopla – one of the library's online platforms – there is a whole section of films, books, comics, and even music that is geared around Earth Day.  Click here and peruse the sections.  Filter by Format, on the left, to find the different types.
Kanopy, another online platform, is enabling the Library to have a free screening without licensing fees of the film Anthropocene: the Human Epoch.  While not a light film, it does explain how planet Earth has become completely dominated by humans, often to our disadvantage.  Watch the film here: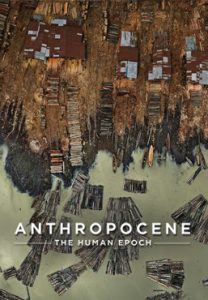 And a quick search for "Earth Day" in Overdrive leads to a surplus of books for kids and adults alike that will educate and entertain.  Why wait?  Click on all these links now and learn more about where you live. Happy Earth Day!