Spring is coming slowly to Pleasantville. On warm days I rush to open my windows. I hurry outside and let the sun stream down on my face and shoulders. I feel all the tension of these last few weeks start to dissolve. But I am thankful for the slow start of spring since the lush yellow of the forsythia has stayed with us longer.
I want to share with you a wonderful documentary I discovered on Hoopla today that also reminded me of the beauty that arises from slow nurturing attention.
In Fermented, we take a journey with author and chef Edward Lee to visit the many faces and places of the age-old traditions of making fermented foods.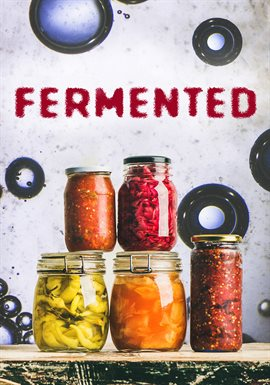 From the West's sauerkraut, beer, cheese and sourdough bread to the East's kimchi, kombucha, soy sauce and miso, we meet the food artisans who work in the traditional ways.
Fermented is a feast for all your senses as we are taken through the process of creating all these different foods from the simple process of fermentation.
The beautiful colors and varieties of the places and foods we see are stunning.
I hope you will watch this beautiful film that is always available on Hoopla and see what else is available on this very popular and easy to use platform for ebooks, eaudiobooks, graphic novels, movies and tv.
Happy Spring,
Susan Chajes