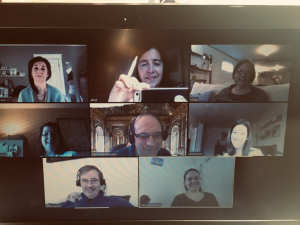 While the Library is closed due to the COVID-19 pandemic, we want you to know that we are here for you.
We have staff set up with access to the catalog and are able to help update your current library card accounts, including issuing and resetting your PIN as needed. If you are a resident of the Town of Mount Pleasant or the Village of Pleasantville who does not currently have a library card, we can set you up with a temporary digital library card that you can use to access digital materials from the comfort (and safety) of your home. To register for a temporary library card, please click here.
Effective immediately, Library staff are available to assist you Monday through Saturday from 10am to 4pm.
There are currently two ways to reach a staff member.
1/ Call the Library at (914) 769-0548, select option "0", and leave a voice message after the prompt. One of our librarians will call you back.
2/ Send an email to reference@mountpleasantlibrary.org
Please let us know if you need any assistance with accessing our digital services, need us to help look up any information, or need any good recommendations for books or films. We are happy to help!