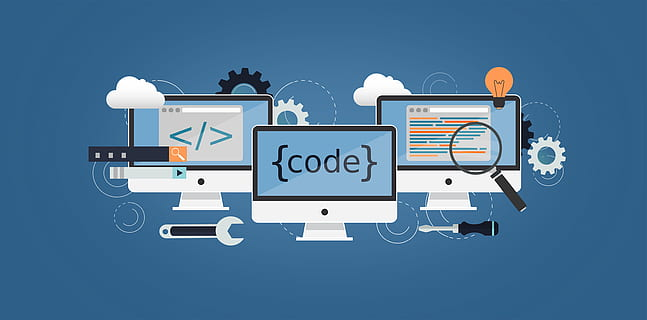 Are you looking to try something new? Learn how to CODE! Express your ideas and get creative with these free sites!
Vidcode is an award-winning coding platform and curriculum built around the things students love to do! Vidcode provides a complete computer programming curriculum, focused on creative coding, design thinking, and practical cross-disciplinary applications.
Alice is a desktop app developed by Carnegie Mellon. More advanced than other programming tools for kids, Alice teaches the fundamentals of programming in a 3D setting. This makes it ideal for teens. Note: Java runtime is needed. 
App Inventor is a cloud-based tool maintained by MIT. Much like Scratch, App Inventor has drag-and-drop coding blocks. However, App Inventor includes all methods, functions, and coding elements that a student would need to create an Android app. 
Codecademy is an interactive online tool that teaches coding fundamentals, Ruby, PHP, jQuery, Python, JavaScript, and more. The tool is set up on a split-screen so students get to see the code and the changes as they happen at the same time. 
Khan Academy is an interactive online tool better suited for middle-grade students and up. Khan Academy teaches coding fundamentals using JavaScript and ProcessingJS. Students will learn how to create animation, games, and drawings through programming.
GameBlox is a block-based programming site for making computer games. It is developed at the MIT Step Lab. You can edit games or create your own with the "Make a Game" button. There are five video tutorials to help you get started.

Code Monster is an interactive game that gives practice writing JavaScript. It is a fun, immersive platform to practice syntax.