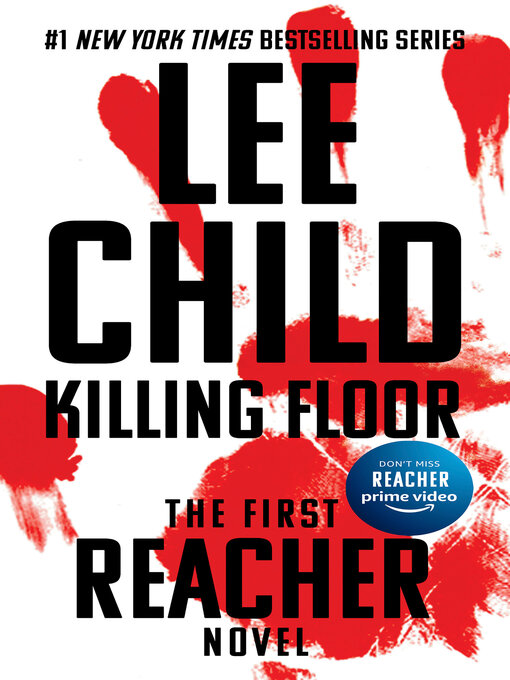 A couple of years ago, I ran into a former library school classmate of mine at a librarian's association meeting in Westchester.  I was surprised to see him there because he lives and works in Long Island.  He had told me that he had made the trip up here, because last year he had met the author Lee Child and he had a really good time as Mr. Child was his favorite author.  He was not the only person who had recommended this author to me and usually I don't pay attention to recommendations because most people's tastes don't jibe with mine.  But since so many men had told me that they are fans of Lee Child, who is primarily known for his series of suspense novels, I decided to check him out.
The first novel in his popular Jack Reacher series is "Killing Floor," 
https://westchester.overdrive.com/westchester-mountpleasant/content/media/203736
   which was an interesting story about Jack Reacher, a former military police officer with a checkered past who is now off the grid and drifting around the county.  He stumbles on a bucolic small Southern town reminiscent of Mayberry from the Andy Griffith Show.  The town of course is not exactly what it appears to be and it has a dark secret keeping it financially afloat as the surrounding area had become quite depressed after all of the manufacturing jobs in the area went overseas.
While the story was intriguing, I found the main protagonist of the novel to be a very over the top macho man. He is handsome, strong, high IQ and EQ, a deft fighter whose military training has made him an expert at assessing any dangerous situation. He is as tough as nails but with a heart of gold. Very cliche if you ask me.  The way he is described, I could see maybe Chris Pratt or a Hemsworth brother playing him on the big screen.  They got Tom Cruise to play him in the movies, who is a bit too old for the character, in my opinion, and perhaps a little too small in stature, and I hear this made some fans of the book series scoff at the movies.
While the story wasn't bad, the whole super-macho man thing was a big turn- off for me.  I think we all want heroes we can identify and relate to.  My friend from library school doesn't look anything like a Hemsworth brother, he looks a bit like the actor, John Astin (Gomez Addams), but I guess he has a really good self-image and can identify with this type of character.  And I guess a lot of other men see themselves that way too, and that's probably why the series is so popular, which just makes me snicker because I've never met a man like Jack Reacher and I probably never will.
Who is my literary hero?  Well, it is Rincewind, an inept wizard who is relegated to work in the library of Unseen University because he cannot perform even one simple magic spell.   In spite of this he has to save the world/universe/day time and time again. You can find Rincewind's first novel "The Color of Magic" here:  
https://westchester.overdrive.com/westchester-mountpleasant/content/media/144602
  Rincewind has to succeed in spite of his limitations, which for me is more common in the human condition.
While I prefer Rincewind to Jack Reacher, I think you should check both novels out, because there is something to like in each one.